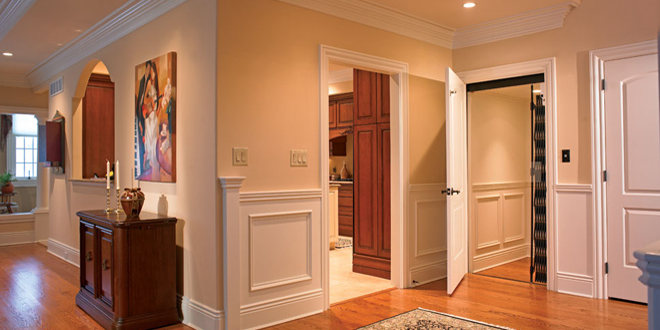 Residential Elevators
Long Island Residential Elevators
Many consumers seeking a home elevator get completely caught up in the worries that in order to have a comfortably and conveniently operating mechanism it will be taking up far too much space. This is not true because An Excelsior Elevator can provide a solution to meet your specific operating system needs. Enter "Machine Room Free" listing technology that provides the latest and greatest of technical advances for use in your Long Island home. When you put to use an elevator using this type of technology, you can reclaim your valuable floor space that was once eaten up by old-style elevator technology.
Ride With Environmentally Friendly Technology
With these technical advancements provided by Machine Room Free elevator technology, energy demands a much less by putting to use Variable Frequency AC technology that is used in conjunction with counterbalancing. Furthermore, these elevators do not use any toxic oil substances, thus eliminating any eventuality concerning leaks or unstable hydraulic valve operating, plus there is no need for frequent re-leveling of the elevator.
Features of the Machine Room Free Elevator
Consumers will be happy to know that an Excelsior elevator company offers incredible packages complete with features that competitors only offer as costly upgrades. These are included in our standard packages such as:
Emergency lowering to specific floor selection
Displays self diagnostics
Possesses automatic homing
Floor position indicator lights
Gradual speed acceleration
Two MR 16 down light indicators
Federal Elevator – Residential
Panorama Residential Elevators – 1
Panorama Residential Elevators – 2
Custom Elevator – Residential
FREE ESTIMATES
Testimonials
"Incredible Service"
Your company embodies the personification of the term Service provider Thanks Excelsior!...
"What A Difference.."
We switched to Excelsior from one of the big companies. We are totally satisfied....